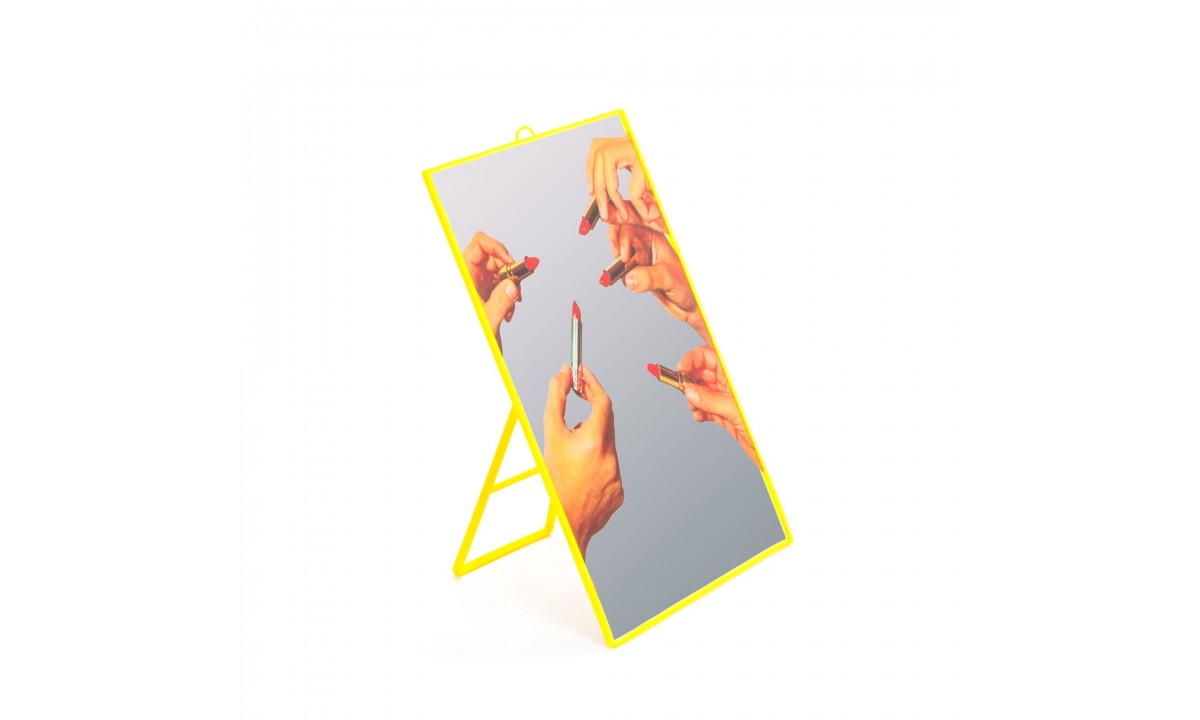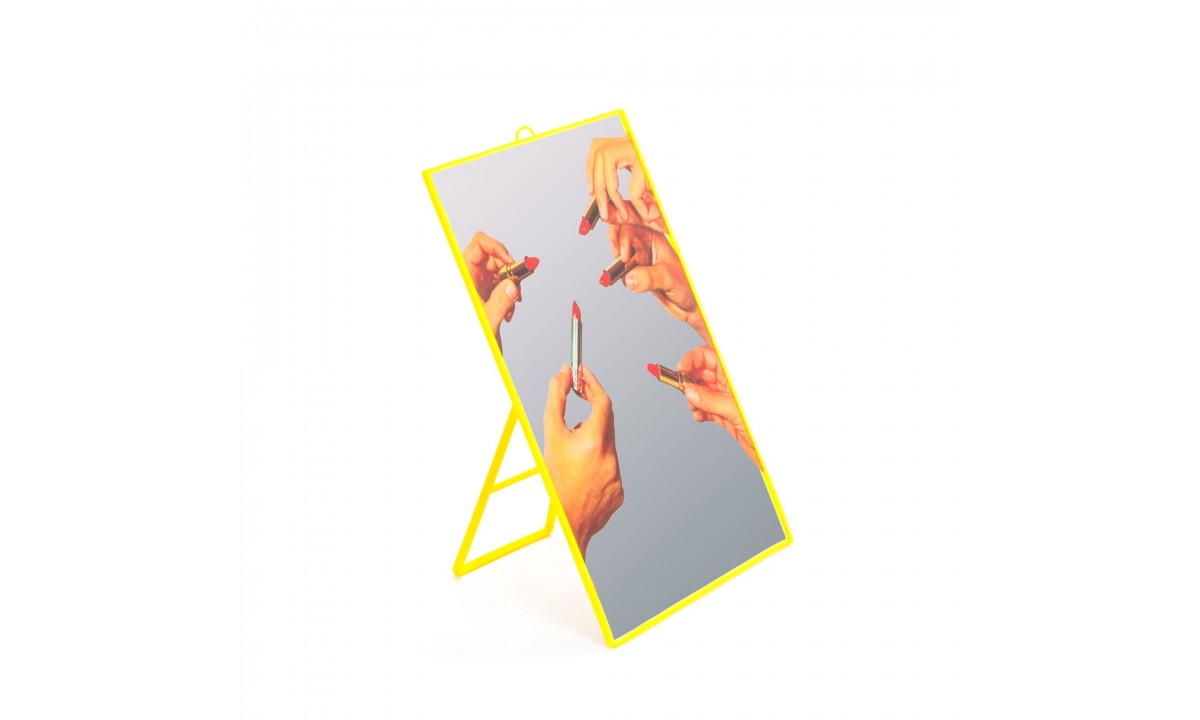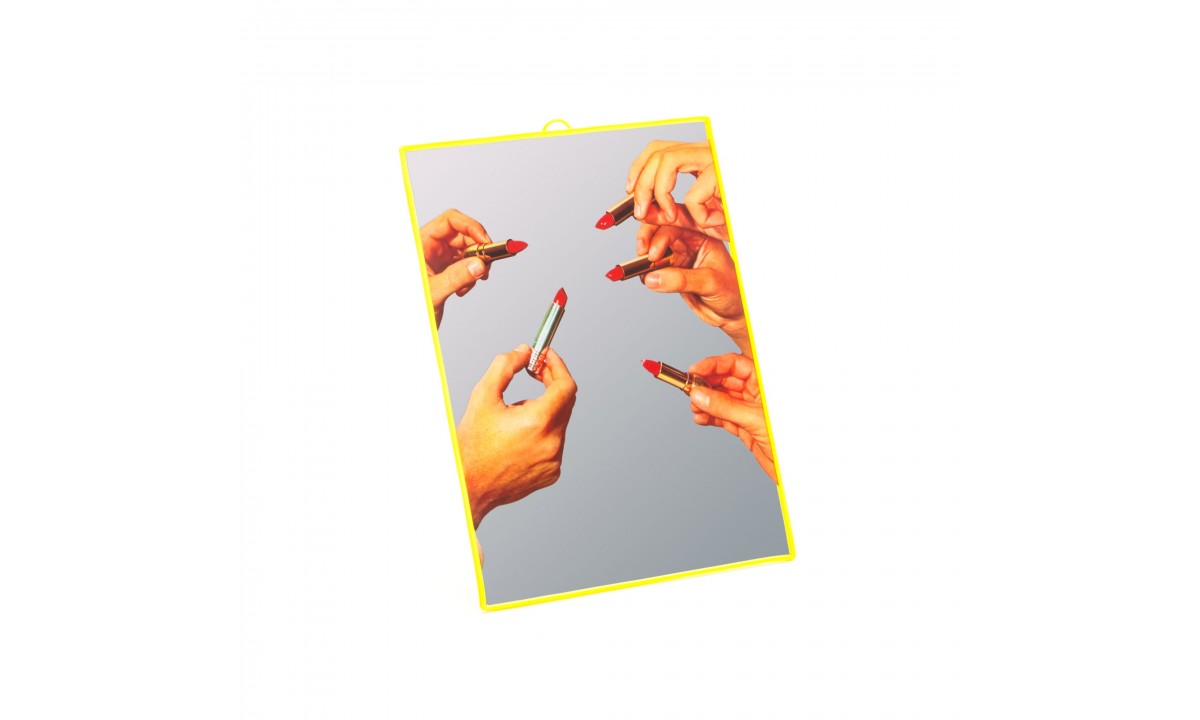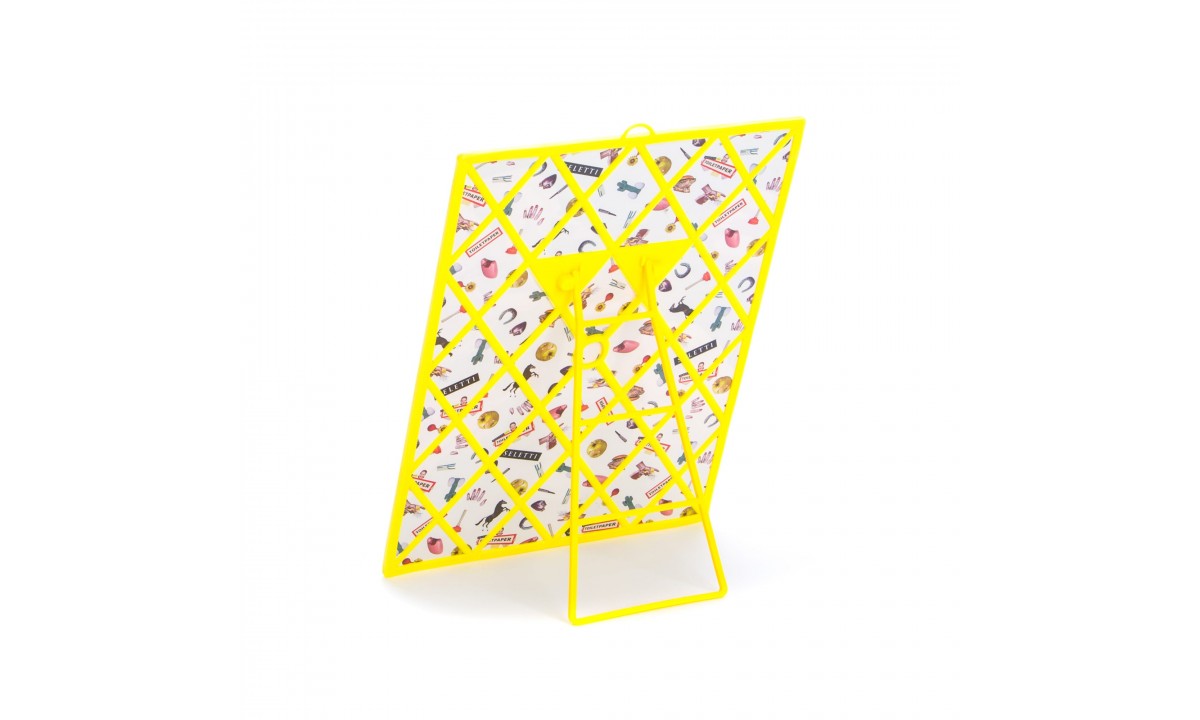 Seletti
Seletti Toiletpaper Mirror - Lipstick
---
PLACE OF
ORIGIN IN Italy

FREE SHIPPING

TO ASIA*

GENUINE

GOODS

GIFT WRAP

AVAILABLE
*Applied to selected countries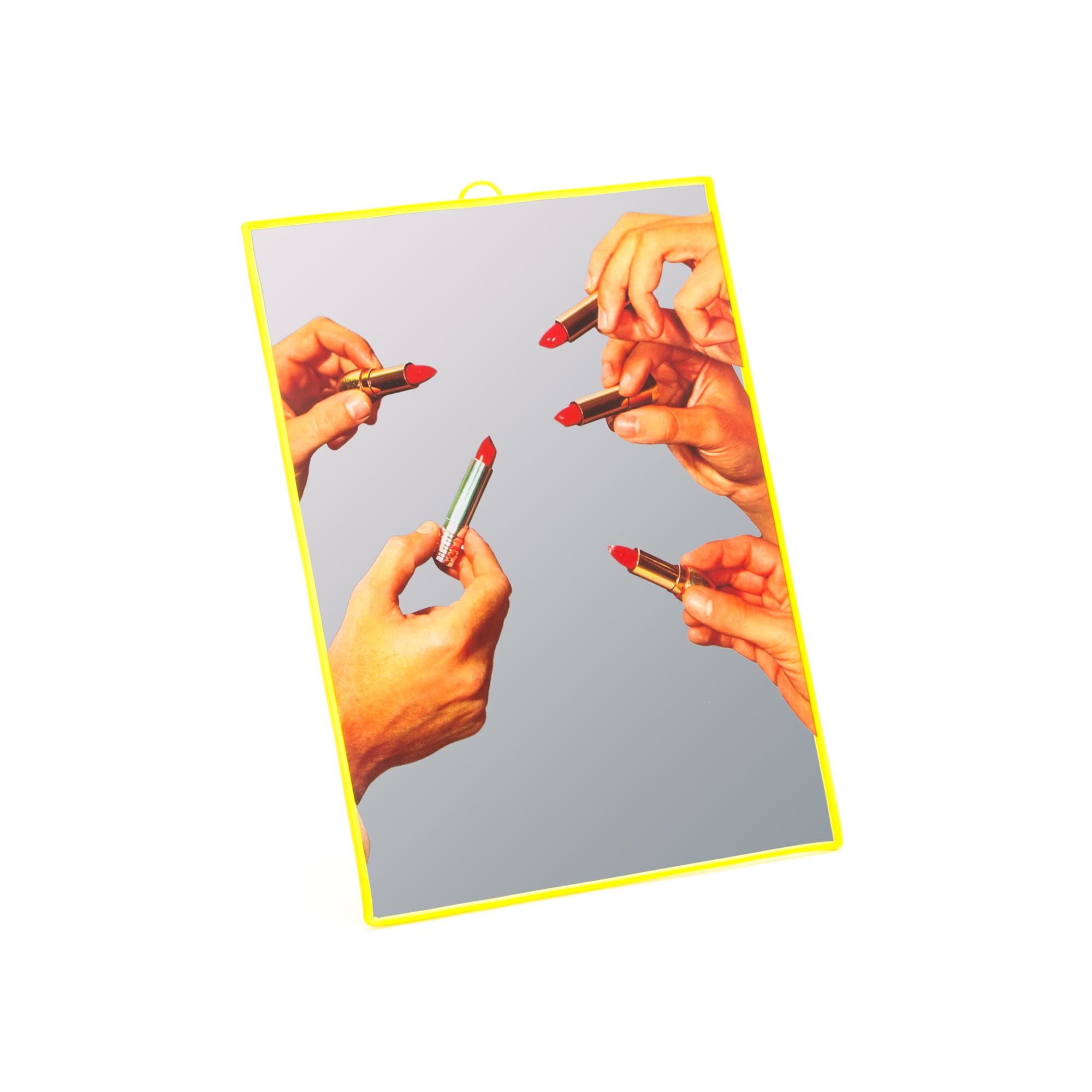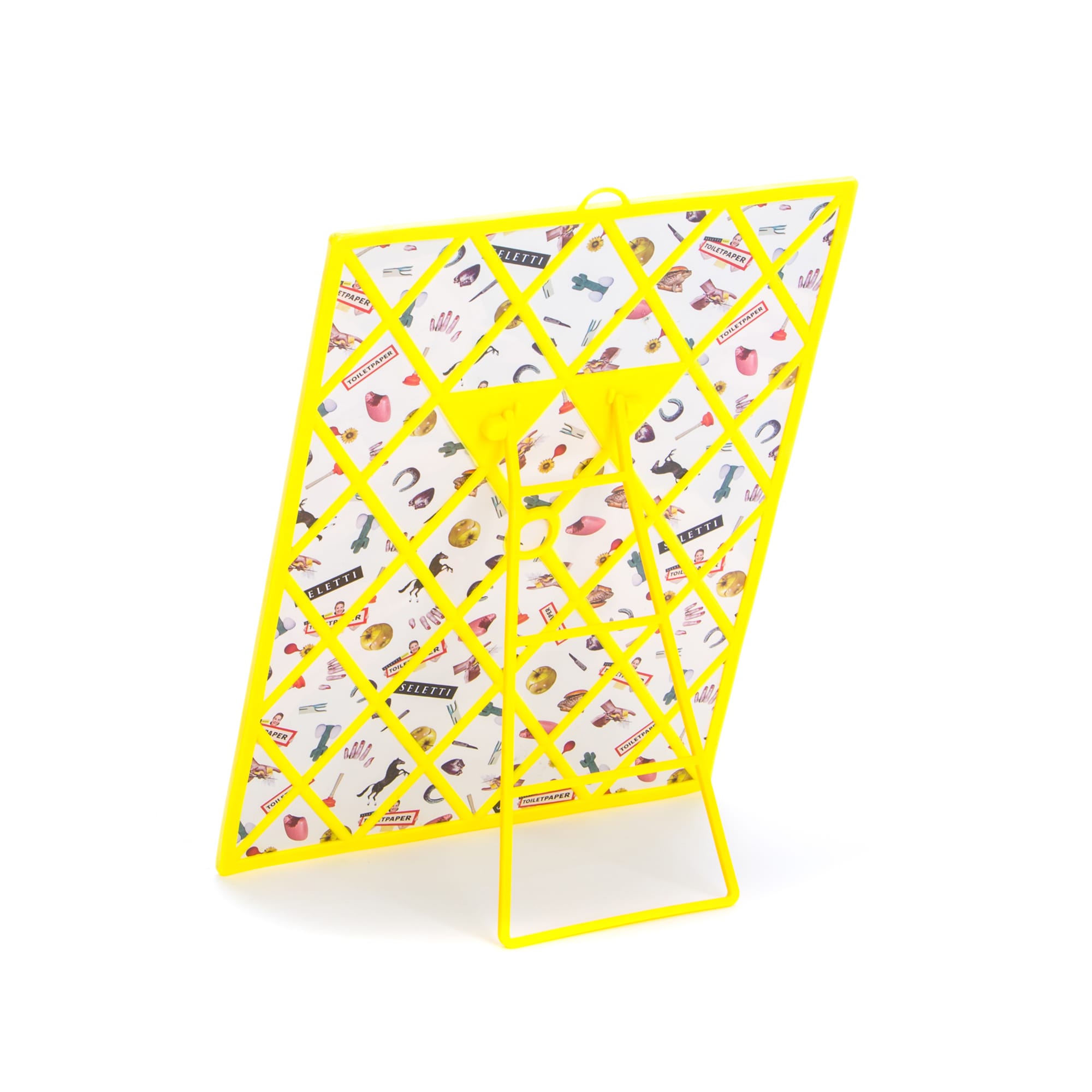 ---
Description
Exceptional collection of tableware and objects born out of the collaboration between Maurizio Cattelan and Pierpaolo Ferrari's magazine and the Italian design company Seletti. Black humor dipped in pastel colors. Seletti Wears TOILETPAPER is an unusual and exceptional collection of plates, mugs, tablecloths, bowls, glasses, backing dishes, teapots, tea towels and objects like the soaps, tables, mirrors, cushions and the umbrellas. A selection of images from the magazine become the decorative motif of the Seletti Wears TOILETPAPER design collection. A kitchen plunger, a rampant horse, the severed fingers (already on display on Manhattan's High Line billboard) and a pulp interpretation of the famous "I love you", a toad in a sandwich, the apple-shaped Yin & Yang symbol and the eye with the eyelash curler; a fish full of precious gems and a table set with "unexpected" guests are the images towering over the tablecloths.
---
Specification
Size:
Large:30 x 40cm
Medium:22.5 x 29.5cm
---
---
about the brand
Seletti, a history of vision and evolution. Ever since it was established in 1964 in Cicognara, Mantova, the company has pursued its mission of making the most of professionalism, service and above all an endless product research, striving for improvement, innovation and originality. Seletti focuses on design projects and on the creativity which characterizes the Italian excellence. The collections contains art blended with daily life icons, objects that send a message of shape, function while conveying to end users the possibility to create a unique, personal, fun lifestyle. Today Seletti aims at a new kind of production and daily life, an on-going journey within the idea of beauty.
---
customer reviews
Be the first to review this product
---
Share
customer reviews
Be the first to review this product