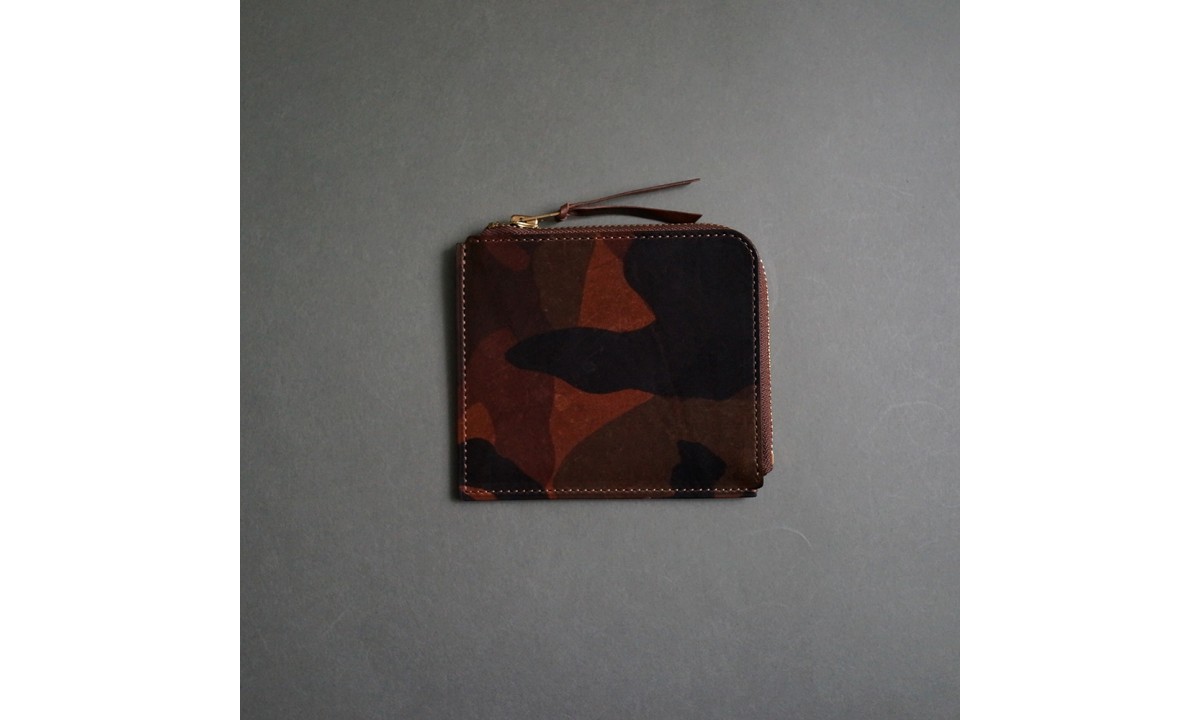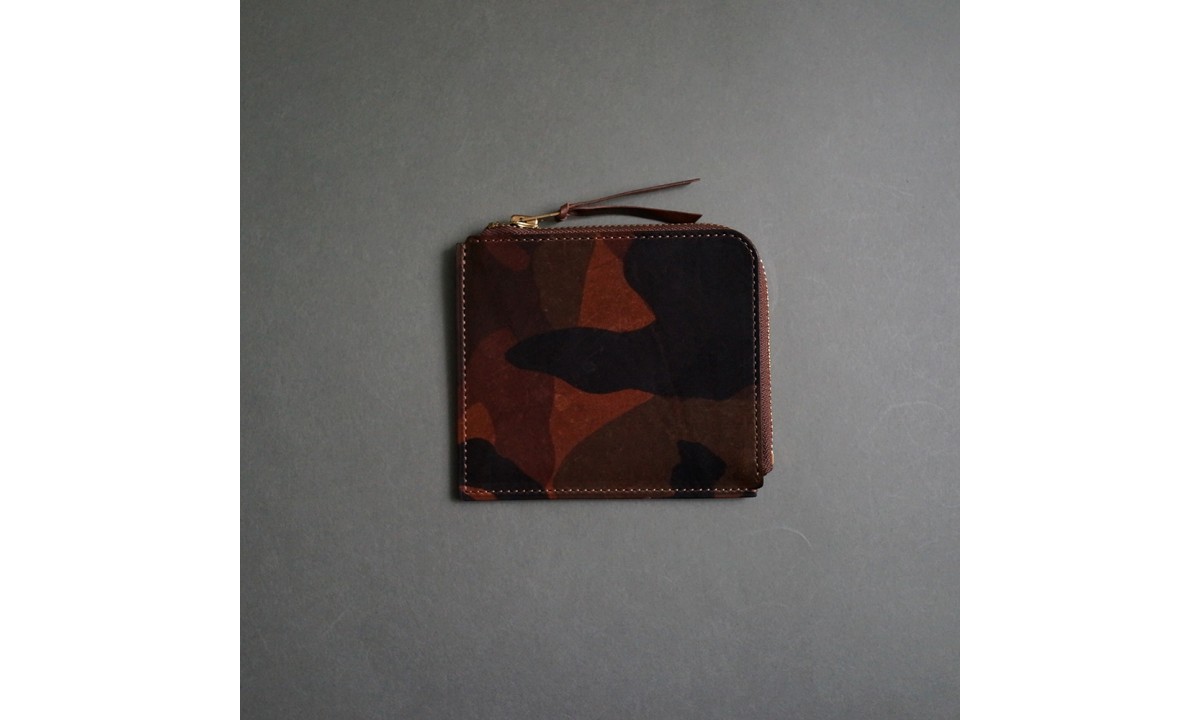 Anchor Bridge
Anchor Bridge Zip Wallet - Camouflage Leather -Brown
---
PLACE OF
ORIGIN IN Japan

FREE SHIPPING

TO ASIA*

GENUINE

GOODS

GIFT WRAP

AVAILABLE
*Applied to selected countries
---
Description
Camouflage leather from Azzurra, Toscana and Buttero leather from Conceria Walpier, Italy. Well-organised compartments for coins, bills and cards. Anchor Bridge gold logo at the back. Handmade in Japan with original box.
---
Specification
102mm x 115mm x 15mm
---
---
about the brand
Anchor Bridge is a leather studio from Asakusa, Tokyo, founded by Mr. Murahashi Yoshihiro (Designer and Shoemaker) and Miss Sakai Noe (​Leather Goods Designer). They are great friends with Leather Factory Roberu from Yokohama, Japan, and are similarly made up of expert craftsman in the field of leather making. After receiving overwhelmingly positive feedback, they established their own leather goods brand in 2012. Anchor Bridge sources their leathers from Europe, importing exotic and rustic leathers from all over the world, which lends their products a strong European flair. What sets Anchor Bridge apart from its competitors is the way it integrates the original characteristics of leather with its unique take on design. Often blending innovative thinking with new possibilities in leather, the brand replicates the original look of leather and beautifully showcases it on its final products.
---
customer reviews
Be the first to review this product
---
Share
customer reviews
Be the first to review this product
GLOBAL
SELECTIONS
CALL US

+853 2896 8925
+853 2856 3576