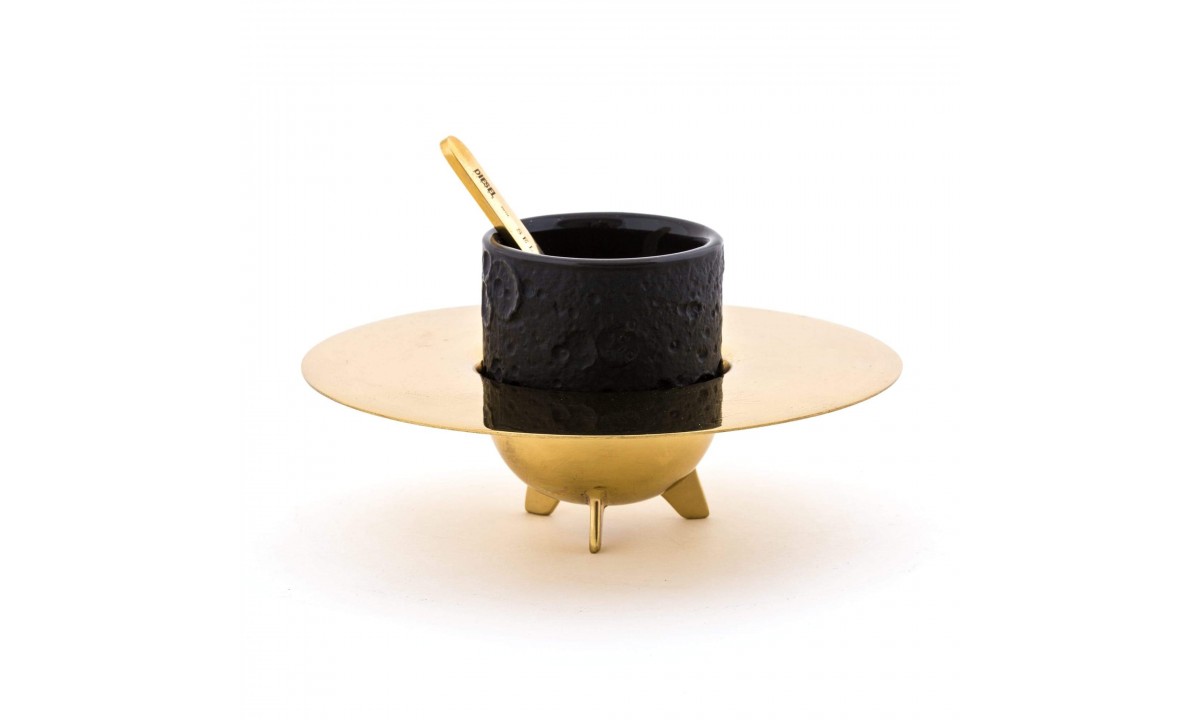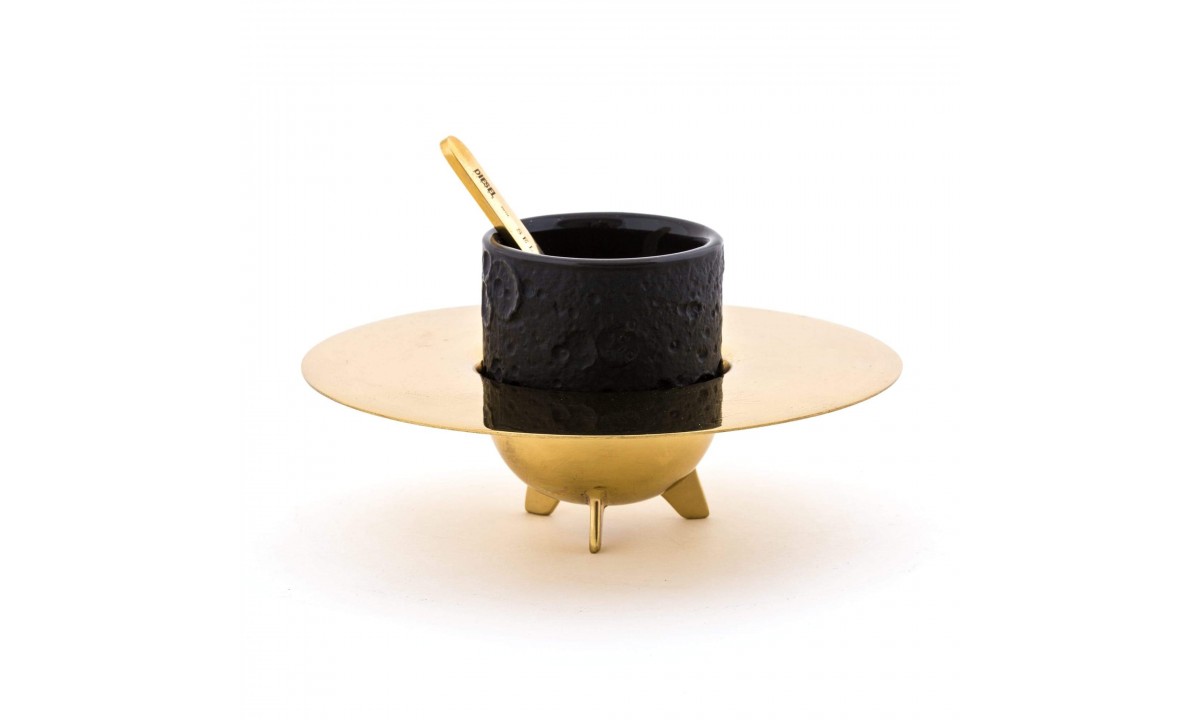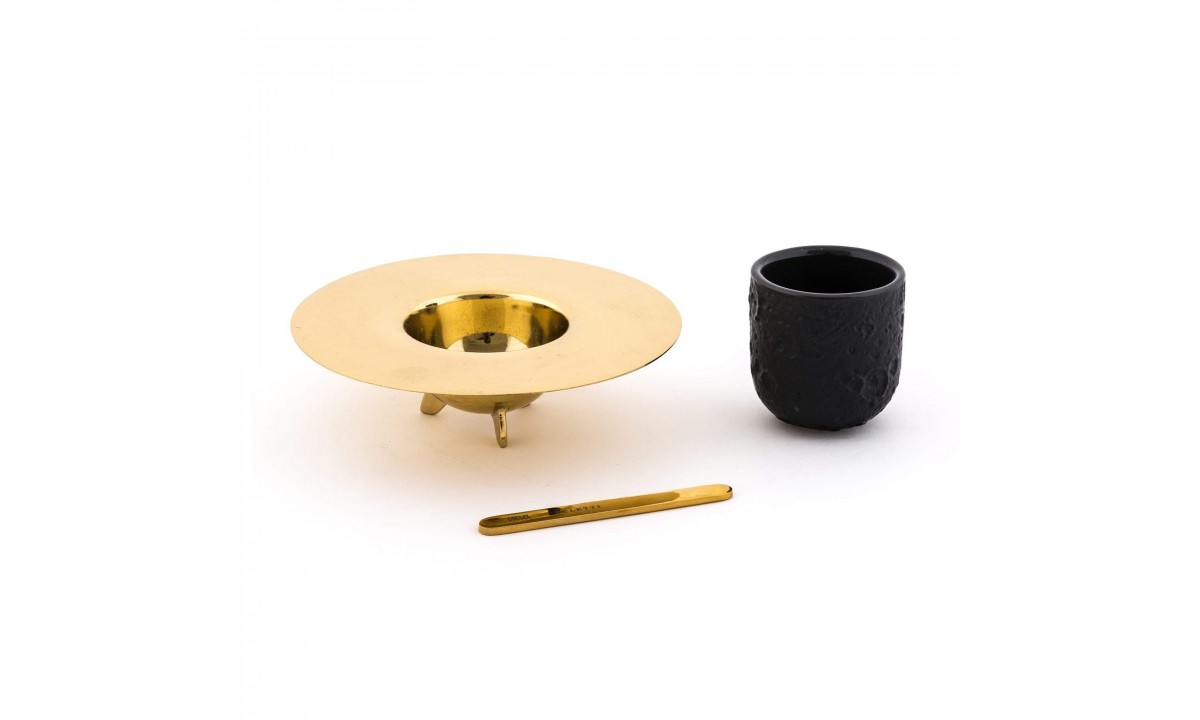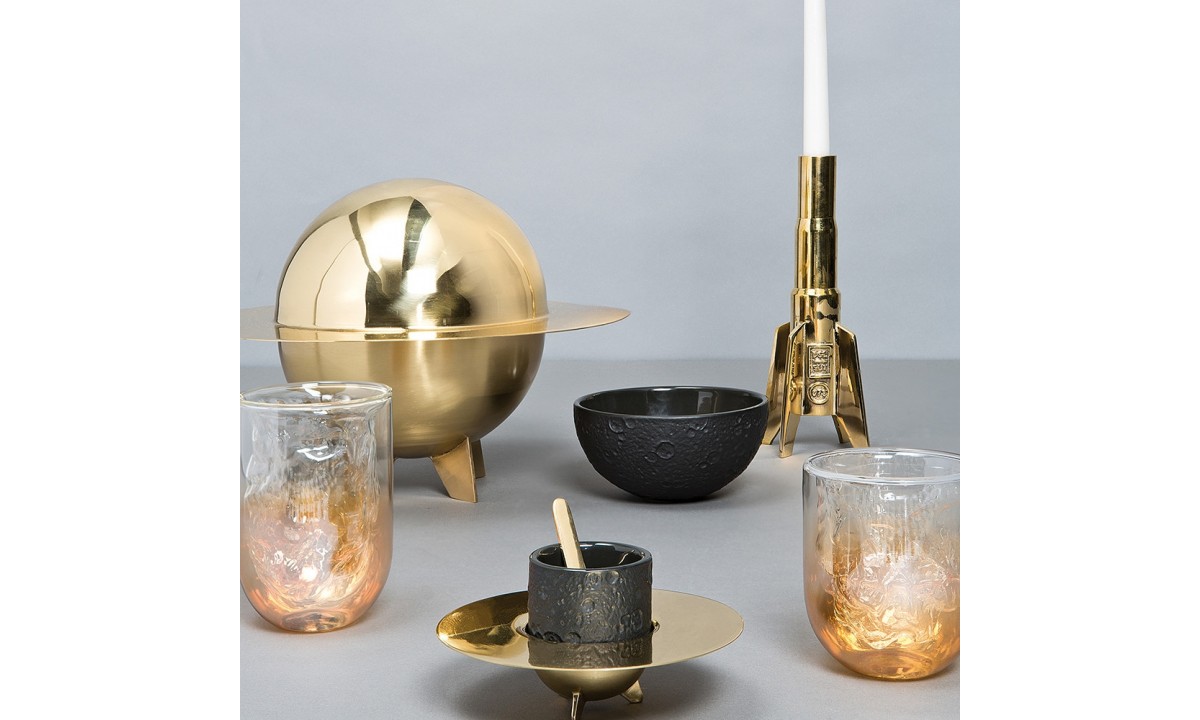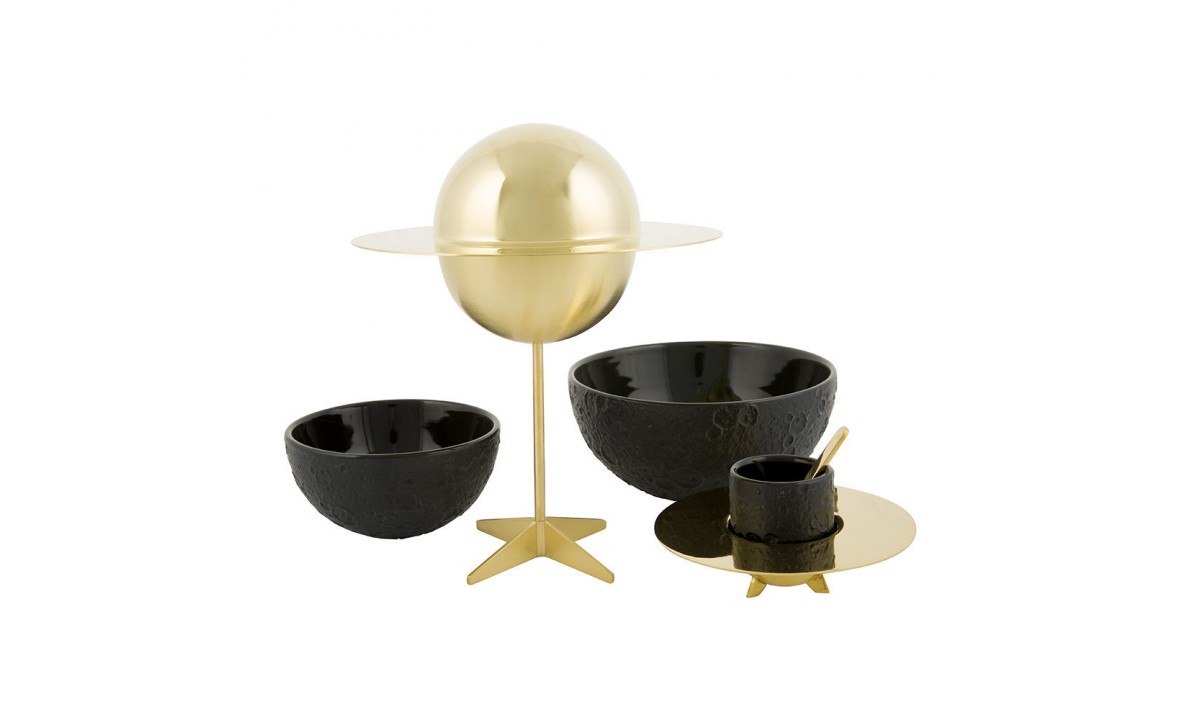 Seletti
Seletti COFFE SET WITH STONEWARE/BRASS COSMIC DINER-LUNAR DISH+CUP+STIRRER
---
PLACE OF
ORIGIN IN Italy

FREE SHIPPING

TO ASIA*

GENUINE

GOODS

GIFT WRAP

AVAILABLE
*Applied to selected countries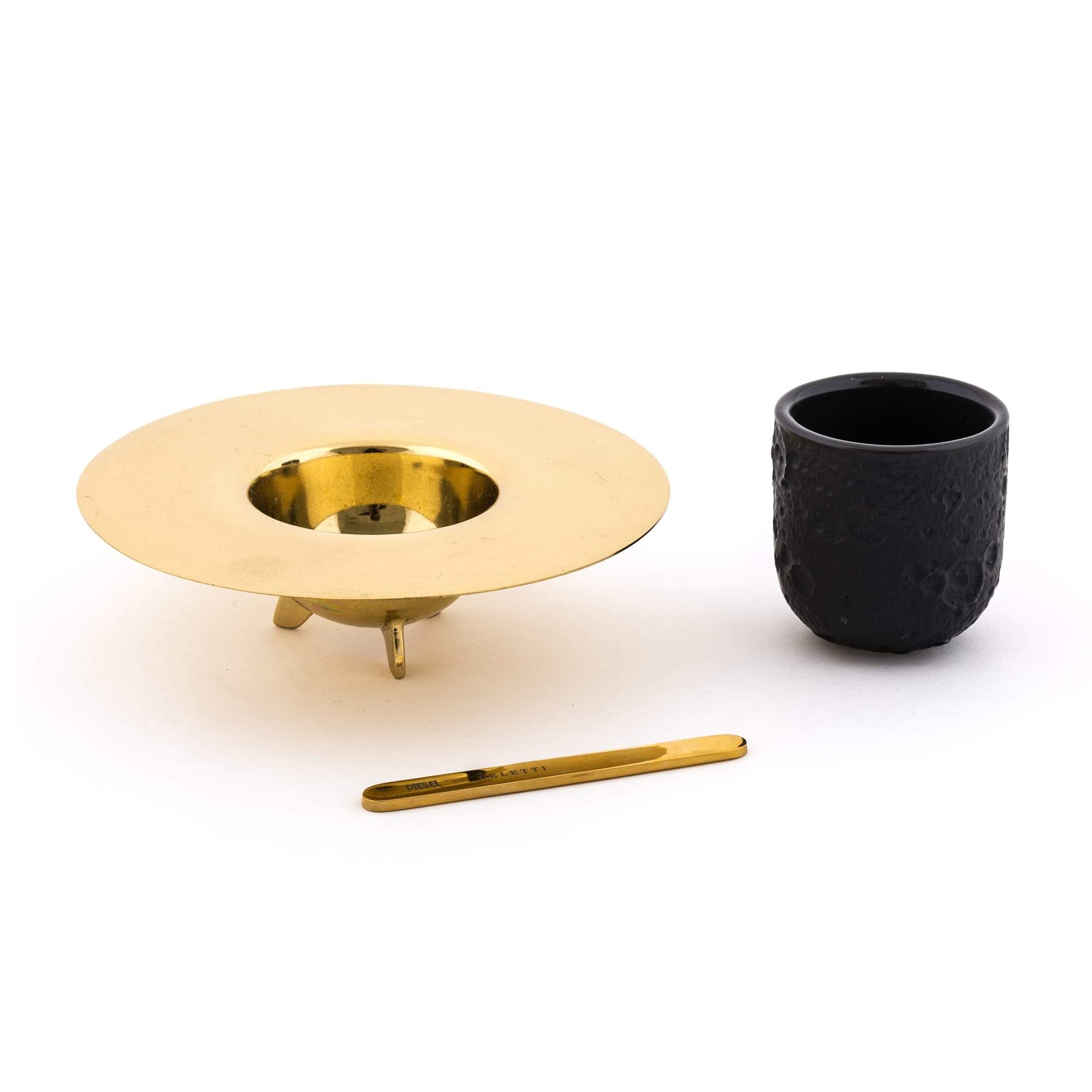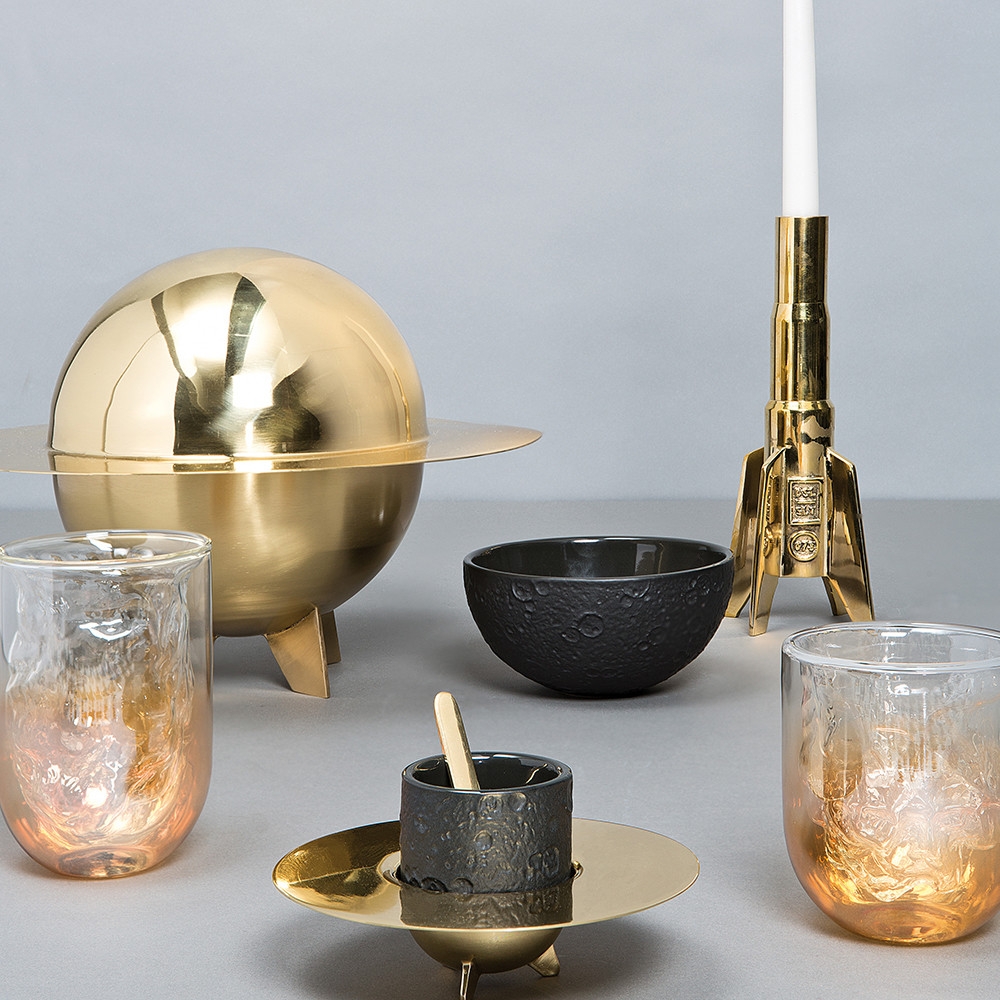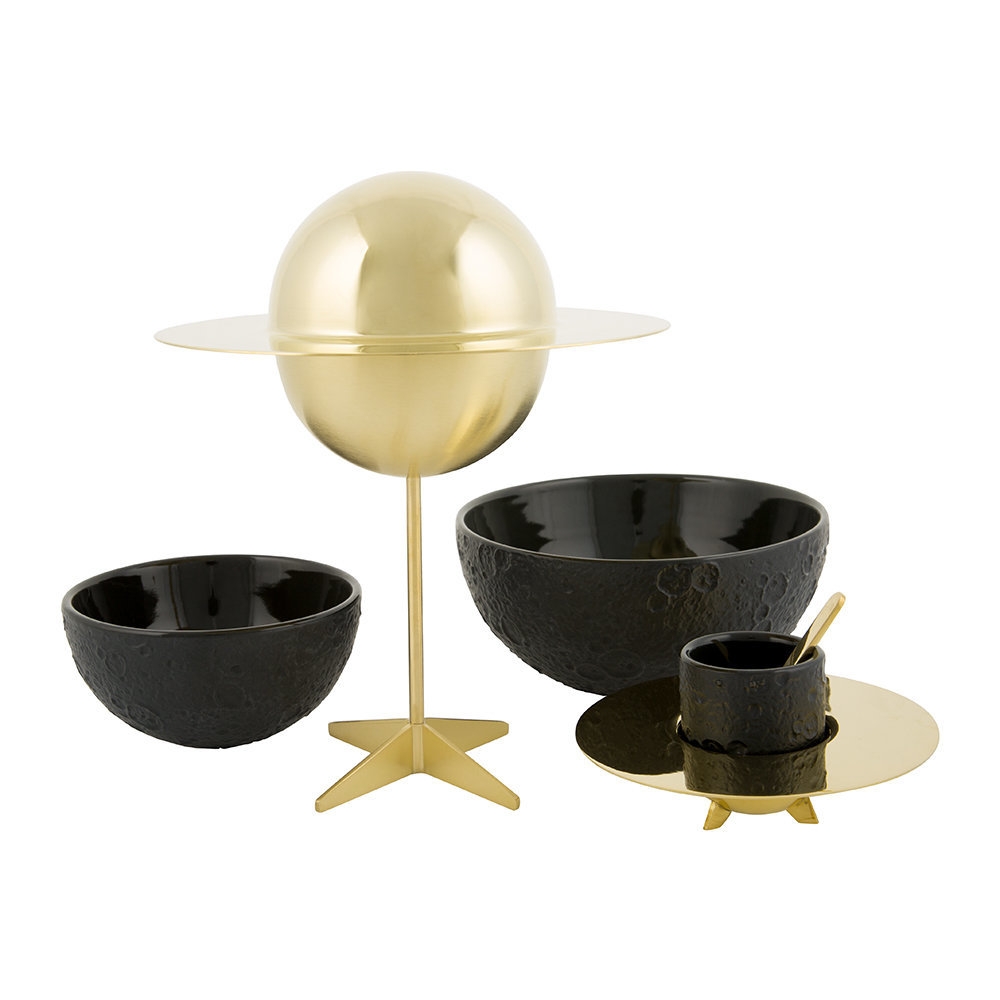 ---
Description
COSMIC DINER is a the visionary and poetic tableware collection inspired by the universe with the porcelain plates representing the 9 planets of the Solar System, born as flat real, but the set is also perfect hanging, as decoration of the wall. The Starman vase replicating an astronaut down to the smallest detail, the Rockets salt and pepper grinders in the shape of missiles, and the Meteorite glasses that, electroplated with nuanced gold finish and available in two sizes, are made of blown glass with a double chamber. Bowls, centerpieces and coffee cups in shimmering brass inspired by the mythical figure of Saturn and textures of the lunar craters; besides, candlesticks in the shape of rockets, ready to enter orbit and explore the universe.
---
Specification
Material: Stoneware & Brass
Size: ø cm 14 h. 7,3
---
---
about the brand
Seletti, a history of vision and evolution. Ever since it was established in 1964 in Cicognara, Mantova, the company has pursued its mission of making the most of professionalism, service and above all an endless product research, striving for improvement, innovation and originality. Seletti focuses on design projects and on the creativity which characterizes the Italian excellence. The collections contains art blended with daily life icons, objects that send a message of shape, function while conveying to end users the possibility to create a unique, personal, fun lifestyle. Today Seletti aims at a new kind of production and daily life, an on-going journey within the idea of beauty.
---
customer reviews
Be the first to review this product
---
Share
customer reviews
Be the first to review this product
GLOBAL
SELECTIONS
CALL US

+853 2896 8925
+853 2856 3576