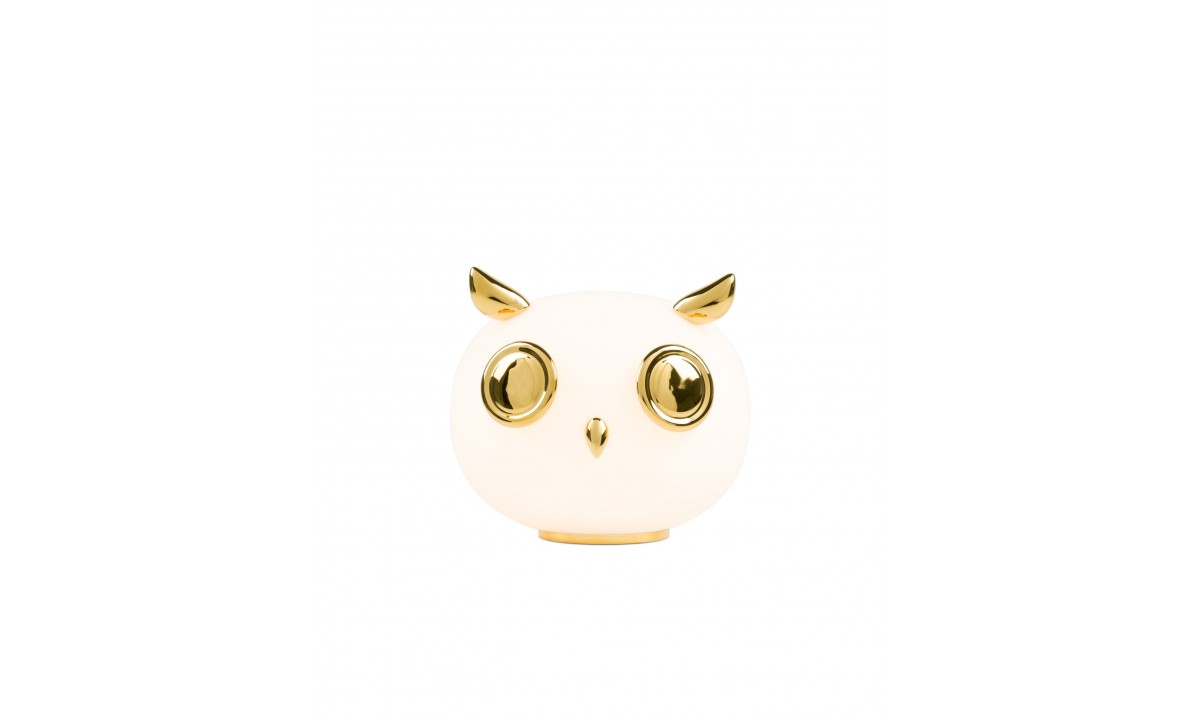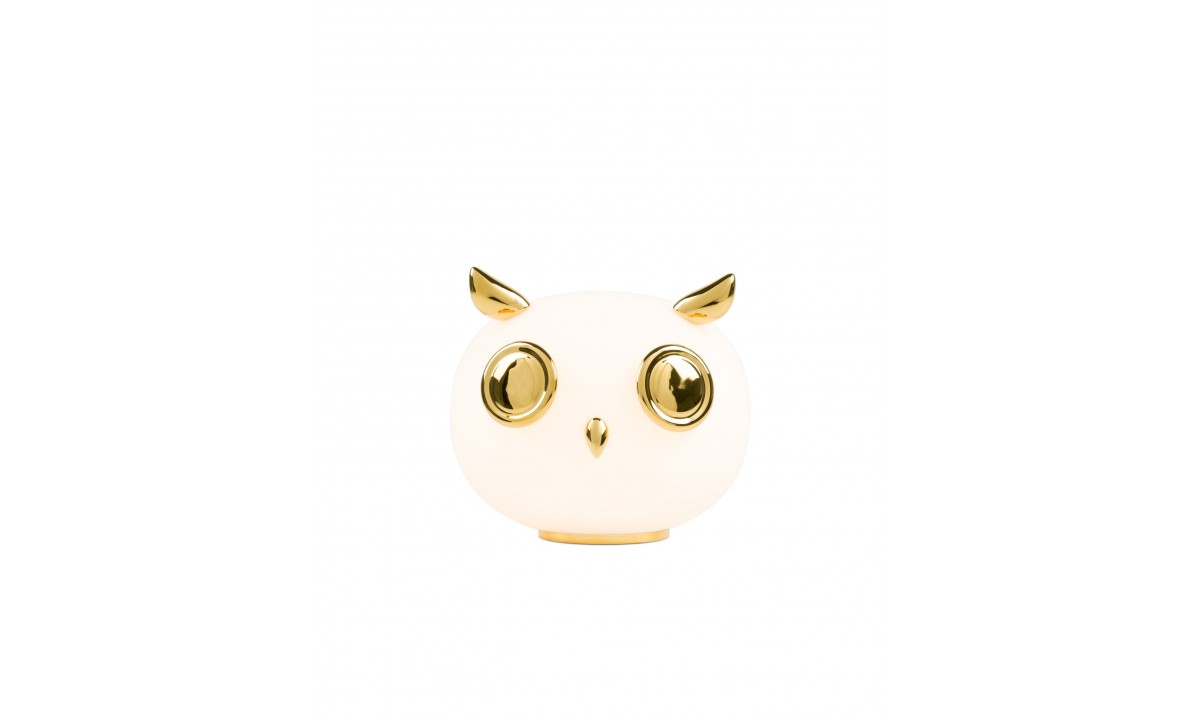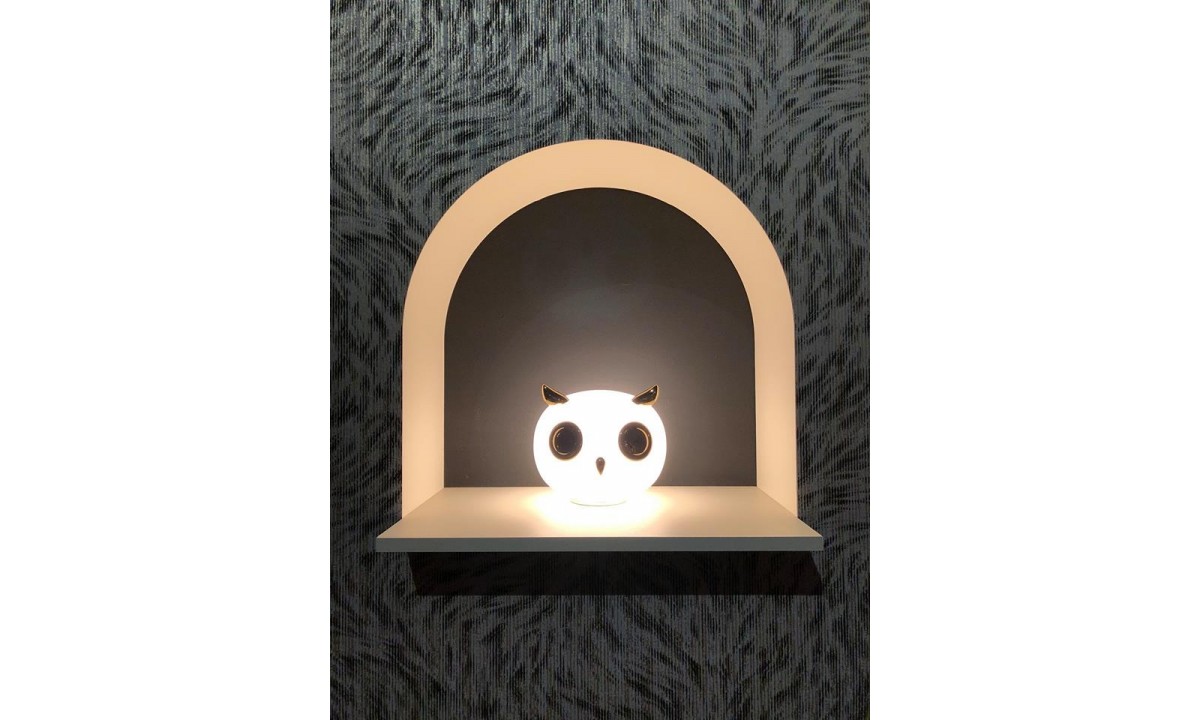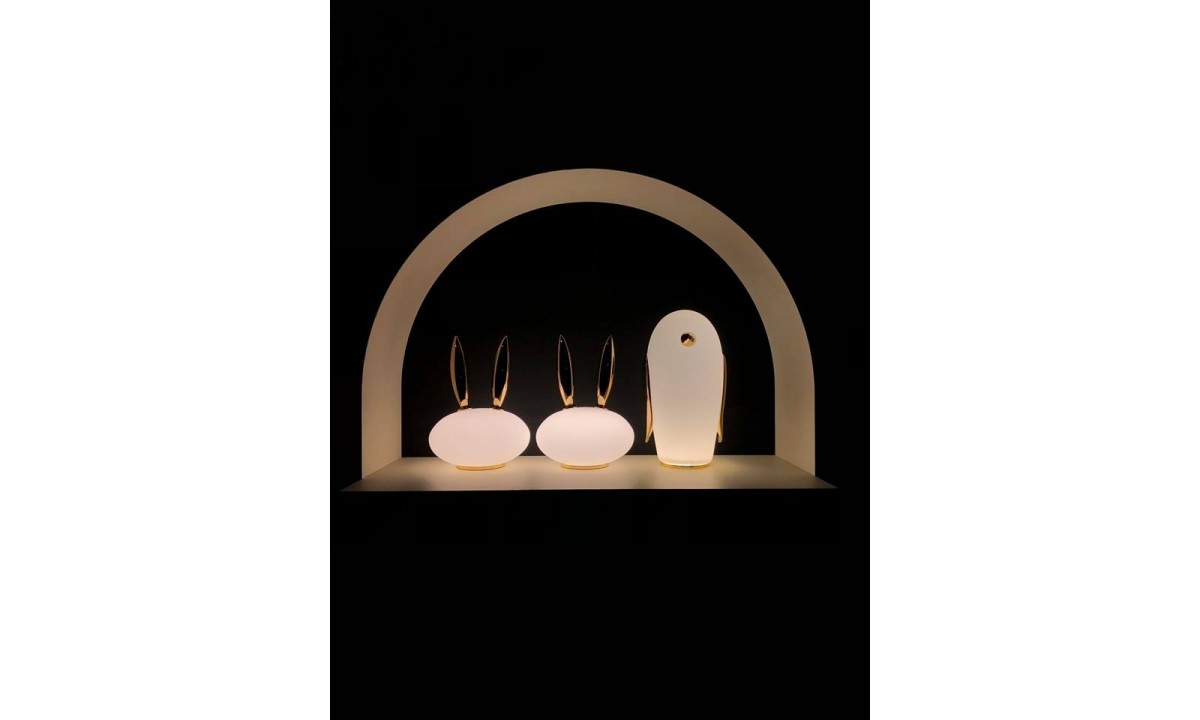 Moooi
Moooi Pet Light - Uhuh(owl)
---
PLACE OF
ORIGIN IN Netherland

FREE SHIPPING

TO ASIA*

GENUINE

GOODS

GIFT WRAP

AVAILABLE
*Applied to selected countries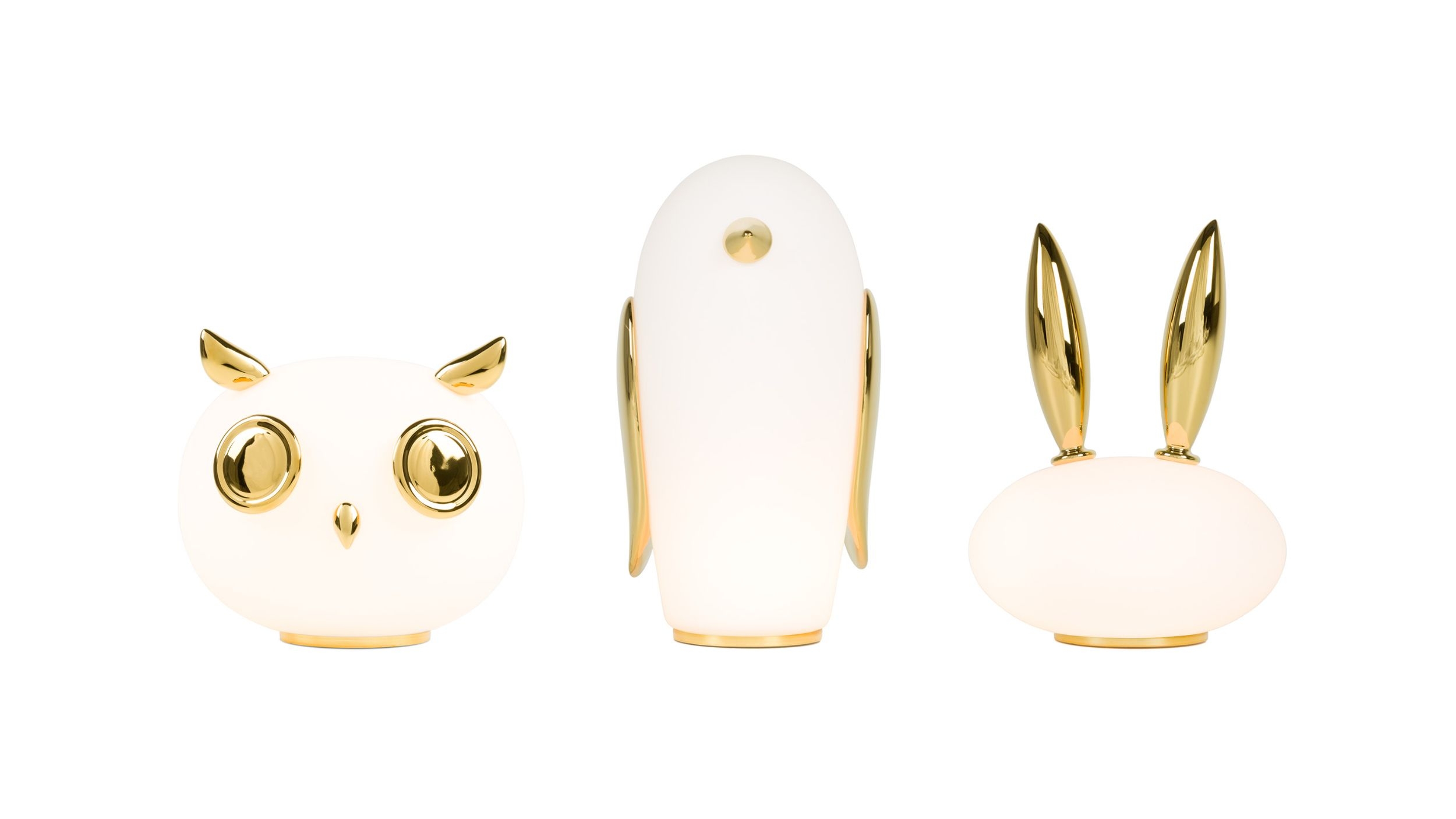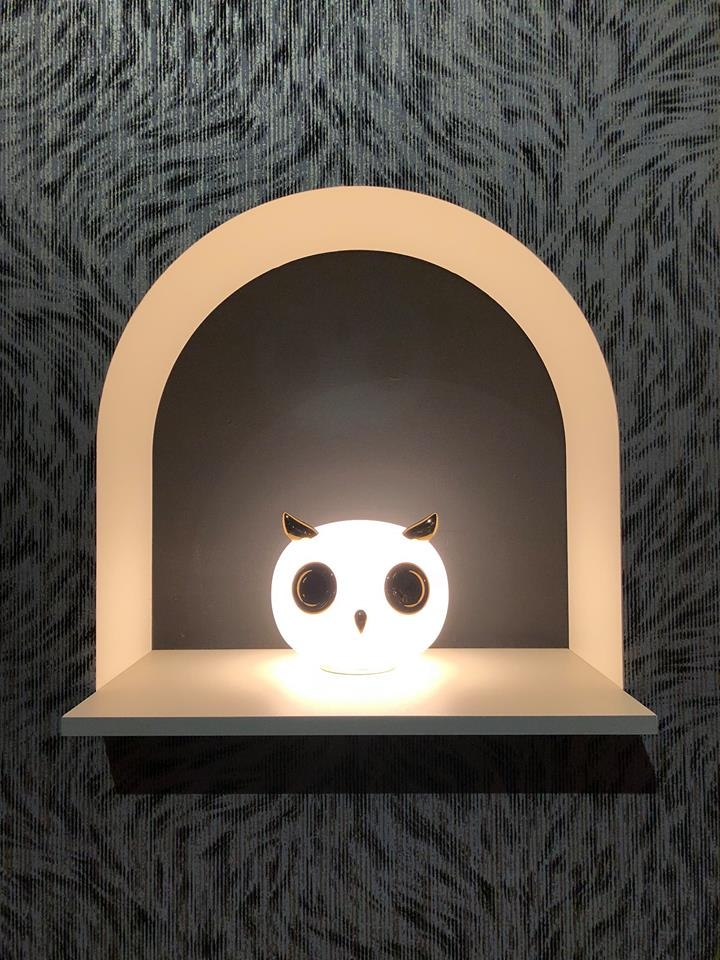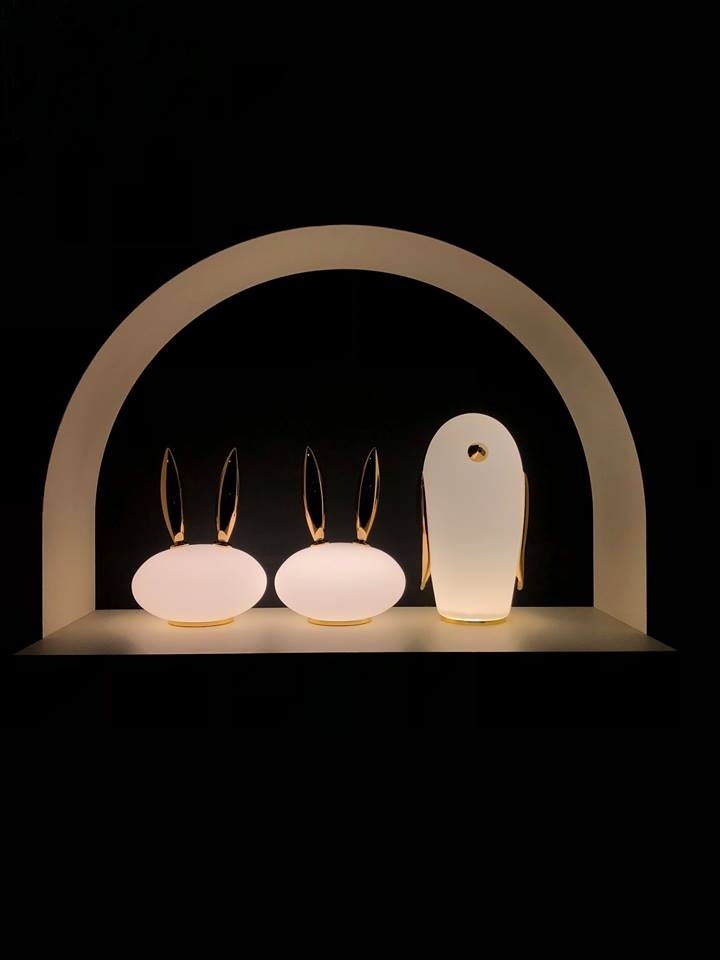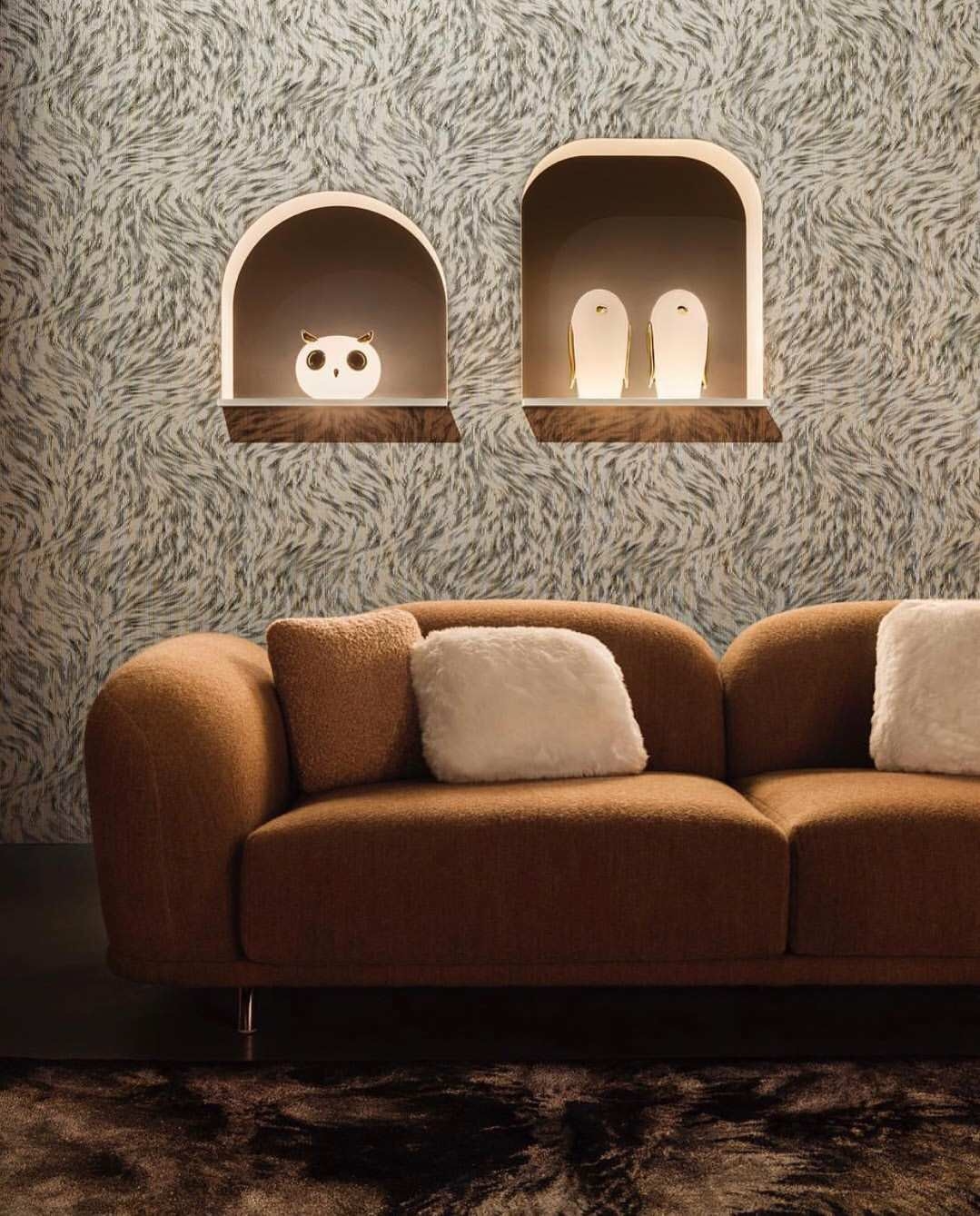 ---
Description
Uhuh, Purr & Noot Noot (owl, rabbit & penguin) are a series of table lamps by Marcel Wanders with their very own personalities and characteristics. Rounded, endearing and elegant, they nd their place in any kind of interior climate and environment.Their frosted glass bodies, decorated with touches of gold, emit a sunny, heart-warming light glow. Choose your favourite characters amongst a penguin, a rabbit and an owl.
Their gold plated ceramic features bring the animals to life, accessorizing them with precious jewels that complement the snowy whiteness of their bodies. Enjoy a wonderland of fairy tale characters with heaps of charm!
---
Specification
Dimensions
Noot Noot (penguin): 20 x 18 x 33cm.
Purr (rabbit) ø21 x 27cm.
Uhuh (owl) 23 x 24
---
---
about the brand
For more than ten years Moooi has inspired and seduced the world with sparkling and innovative designs. The venture founded in 2001 by Marcel Wanders and Casper Vissers is named after their native Dutch word for beautiful – the third 'o' in the brand name stands for an extra value in terms of beauty & uniqueness. Moooi leads the understanding of culture, human needs and technology. The collections style is exclusive, daring, playful, exquisite and based on the belief that design is a question of love. Moooi takes pride in producing timeless objects of beauty which posses the uniqueness and character of antiques combined with the freshness of modern times.
---
customer reviews
Be the first to review this product
---
Share
customer reviews
Be the first to review this product
GLOBAL
SELECTIONS
CALL US

+853 2896 8925
+853 2856 3576